Harvest Moon: Light of Hope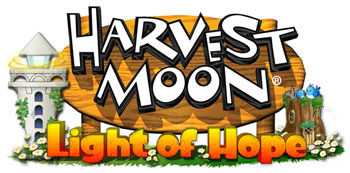 Console: PC, Nintendo Switch, Playstation 4
PC Release (Steam): November 14, 2017
North America Nintendo/Playsation Release: May 29, 2018
European Nintendo/Playstation Release: June 22, 2018
iOS/Android Release: September 24/25, 2018
Japan release: No physical; PC/Steam only
Light of Hope is the first Harvest Moon game available for PC, Nintendo Switch, and Playstation 4. The game was first released in November 2017 on the Steam home computer gaming platform. The Nintendo Switch and Playstation 4 versions are region releases: the North American version was released in May 2018 followed by the European/PAL region a month later. On Steam, the game requires about 600 MB of hard drive space, supports Steam achievements and badges, and also supports compatible gaming controllers for those who don't want to play using the default keyboard option.
Farmers can choose to play as a girl or boy main character, with five marriage candidates available for either gender; same-gender marriage is not an option. You can give gifts to raise your chemistry with the candidates as well as give gifts and complete special requests that they will send to your farm mailbox. An in-game map will tell you where the candidates and the villagers are currently located, though villagers will not walk from place to place; they teleport based on their daily schedule.
Crop mutations have returned along with different soil types that influence crop maturity, but this time the soil is location based (mountain, farm, etc.) rather than based on terraforming. The new Farming Friend feature will bring up an alert bubble when standing next to a growing crop to indicate if it is something you already have listed in your plant encyclopedia or if it is a new type of crop (shown as ??) that you don't know yet. The profile for each crop seed will tell you where and in what season the seed prefers to be planted in, although you can plant the seeds all year long. One bag of seeds plants one crop. You can then sell the crops to the local merchant or sell them via your shipping bin. Crops also only need to be watered once per day.
Special Edition
The console and PC versions of Light of Hope are labeled as "Special Editions" and have an additional marriage candidate that the PC/Steam version doesn't have. The Ps4/Switch version of the game also includes co-op play where another person plays as gem sprite Soleil and can use a second controller to help you with farm tasks.
The mobile iOS/Android versions are not "Special Editions" and do not have the additional marriage candidates or Soleil.
Physical Strategy Guide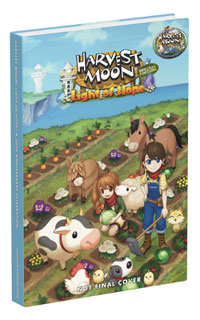 A physical/digital stragety guide from Prima Games is available for the Special Edition versions, though much of the data will also work for the mobile non-SE version. The book can be purchased from online retailers in the US and EU:
Storyline
As the main character, you are traveling by sea in search of a new farm life. Your boat is caught up in a sudden storm. You wash up on Beacon Island, home to a once-mighty lighthouse. The lighthouse keeper, a reporter, and the reporter's daughter are all that's left of the residence of Beacon Town, as the land has gone to the crapper since the lighthouse's everlasting light was mysteriously extinguished. After hearing the story about the raging storm and the lighthouse, you volunteer to try and restore the lighthouse's power.