It's not confirmed, but everything points to it belonging to Norad. I also made another mistake with the name. The name of the island should be spelt Fénis. It's another Italian place name.
Look at the first screenshot with James, and notice the golem in the background. So Elena really is his sister, and she helps James by building golems for him.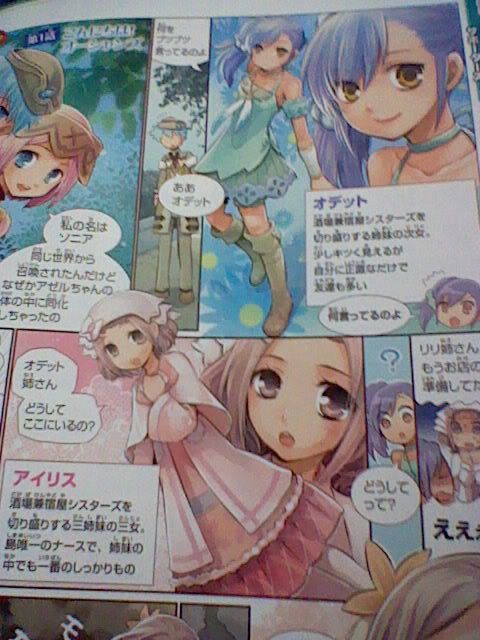 A glimpse of the RFO manga in Nintendo Dream. This first chapter introduces the main characters and the 3 sisters.
The store-specific preorder bonus from Amiami.
Watermarks removed by Japanese netizens