Rune Factory 5 Official Discussion Thread v1
(( UNDER CONSTRUCTION ))
I thought I'd make a new thread under Kirie's suggestion now that RF4 SP is out in Japan. The other thread can be used to discuss RF4 SP while this can be more focused on general RF5 Discussion and Speculation.
Release Date:
2020 (JP)
Genre:
JRPG / Simulation / Action RPG
Character Designer:
Minako Iwasaki
Producer:
Yoshifumi Hashimoto
Assistant Producer:
Shiro Maekawa
Composer:
Tomoko Morita
(credit goes to Kikki)
None fully unveiled so far except for two silhouettes of our possible protagonists. the 25/07/2019 RF Channel Stream confirms that RF4 SP save data will bring over two guests characters from RF4 into 5.
25/07/2019
- RF4 Channel Stream No. 4. Release of RF4 SP in Japan. RF5 teaser trailer unveiled with concept art, 3D models and silhouettes.
Q and A / What we know so far?
How far is the game into development?
Very early still. Marvelous states that they wish to take time carefully developing this game.
It's coming out in 2020 but when?
Marvelous estimates that RF5 will not be out before March 2020. Anything else is speculation.
How much have they progressed with development?
All we know is the following:
-A central theme for the game has been decided according to Producer Hashimoto.
-3D models of monsters (unpolished) and concept art are finished. Character designs as well, probably.
Anything else is speculation.
Rune Factory 5's Official Web Page:
https://runefactory.marv.jp/series/rf5/index.html
Hakama's Twitter feed (JP and ENG):
https://twitter.com/hkm_info?lang=en
The Official Rune Factory Twitter feed (JP):
https://twitter.com/runefactory_pr
The Official Rune Factory Update Blog (JP):
https://news-runefactory.marv.jp/
Video / Stream / Media Links
Rune Factory 5 Promotional Video No. 1:
https://www.youtube.com/watch?v=Zee5-T4EFqs
General Artwork / Concept Art / Promotional Images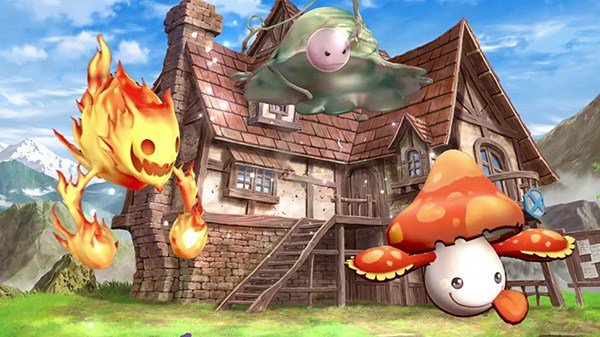 (credit goes to Kikki)
(( UNDER CONSTRUCTION ))