Winter 25 - Starlight Gala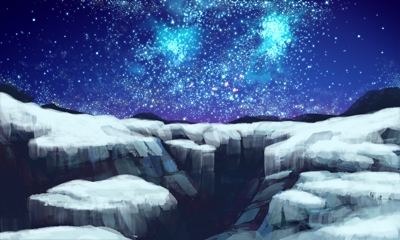 This is an evening festival for Westown. Talk to Megan at the Crossroads from 20:00 to 23:00 to participate. You will be spending the evening gazing at the stars from a hot-air balloon with a Westown marriage candidate. If you are playing as a boy, your choice is Lisette. If you are playing as a girl, your choices are Wayne or Ford. You can't participate as a single person. If you are going steady or married to a Westown candidate, you will spend the festival with that person. If you are going steady or married to a candidate from Lulukoko or Tsuyukusa, you will spend the festival with the Westown candidate that is the same gender as you are.
After you select your star viewing partner, the two of you will head out to watch the sky together. You'll earn +2000 FP with the Westown Villagers and +1 AP with the Westown marriage candidate you spent the evening with.
DLC-only Additions
The second half of this festival was added by post-release DLC in Japan. It isn't in the base game, but may be added with an English DLC later.
Before starting the Starry Night festival, Megan may ask for your help with delivering gifts to the children of the three towns. You can chose if you want to help or not help. If you accept, Megan will assign a random marriage candidate (minus Woofio and Stephanie if you aren't married to either one) to help you deliver gifts. If you had saved your game before talking to Megan, and you don't like your helper elf, you can reload your save game to talk to her again to possibly get a different person to be your gift-giving assistant.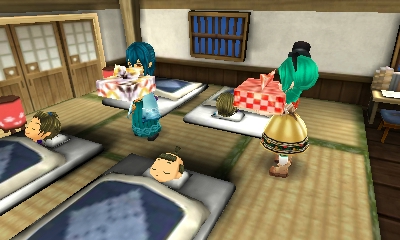 If you chose to help Megan, leave the festival grounds after the star viewing event to start with the gift delivery. Your helper will ask which town you want to be responsible for. You'll be sneaking into the villagers' houses where the village's kids live. Westown is Colin and Noel; Tsuyukusa is Tatsumi, Yaichi, and Sumomo; and Lulukoko is Tigre, Schalk, and Alma.
Once inside the house, you will select the gift you want to leave behind from three choices. The gifts were already supplied by Megan; you just have to pick which one you think the kid would like. As you sneak back out of the house, the kid will wake up and you can overhear (or read) the kid's reaction to your gift choice.
You'll also give a gift to your full-grown child (if you have one) once you are finished delivering gifts to the town of your choice.
The gift giving work will end at 01:00 back inside your farm house.