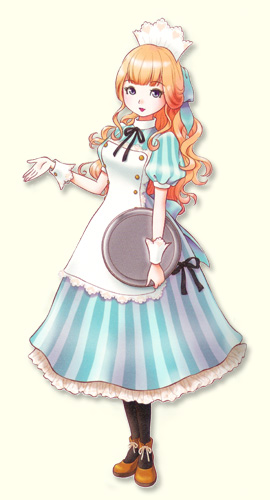 Felicia comes to visit Olive Town from Windswept Falls.
Felicia appears in the game if you purchase the optional PoOT Windswept Falls expansion pass. She was marriage candidate in Harvest Moon: A New Beginning back in 2012, when she was named Felicity. In Echo Village, Felicia worked at Clement's restaurant dreamed of being a popular food critic.
Not much will be known about Felicia until the expansion pass released on May 27.
Birthday: Spring 21
Family: Mother, Father, and sister (all out of town)
Schedule: Unknown at this time.