Tailor Eino in Salmiakki sells clothing outfits in his shop. Simply talk to him inside his house to access his available inventory. When you first meet Eino, he will have two outfits for sale. While you can buy these outfits before you finish the main story, you can't use them until after the Harvest Goddess has been revived.
Once you finish the story and you have a Large Farm House or greater, Doc Jr will contact you through the Doc Pad with a request: bring him 4 Cedar Lumber, and he'll build you a Dresser. You can harvest cedar trees in the mountaintop area of Salmiakki by chopping down the large cedar trees using your axe. Bring him the requested materials, and Doc will install a Dresser inside of the farmhouse. This Dresser allows you to change the color of your hair and your clothing outfit.
To unlock additional outfits, talk to Eino to receive the first task, A Cloak to Protect Against Heat. Like the Sun Cloak that you received after the Cloak to Protect Against Cold task during the Salmiakki story, this task will reward you with the Snow Cloak that will protect you from the status-draining affect of the Pastilla desert heat. Bring him 10 Cashmere to obtain this special cloak. Jamil's mom will sell Cashmere Goat for 20,000 G after you Jamil's Protecting Animals 5 task. A baby Cashmere Goat takes 20 days to mature and produces 1 Cashmere every day.
After A Cloak to Protect Against Heat, talk to Eino the next day to hear about his goal of selling new clothing outfits. Eino will start to research new types of clothing when you bring him the requested materials.
Clothing Research 1: 2 Sheep Wool
Clothing Research 2: 2 Valais Blacknose Sheep Wool
Clothing Research 3: 2 Cashmere
If Eino doesn't ask for your help with his research, try raising his friendship a little bit. His favorite item is celery.
Once purchased, the outfit will permanently becomes available in your farm house clothing dresser. To change your clothes, interact with the dresser and select the outfit you want to wear.
Boy Clothing Outfit Options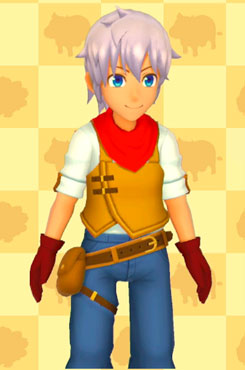 Original Outfit
Not for sale
Green and Orange Outfit
After reaching Salmiakki
30,000 G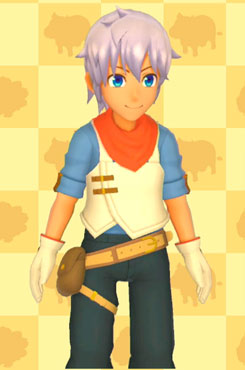 White and Blue Outfit
After reaching Salmiakki
30,000 G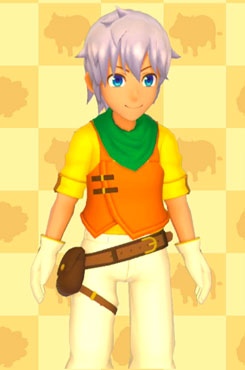 Orange and Yellow Outfit
Clothing Research 1
90,000 G
Purple Outfit
Clothing Research 1
90,000 G
Lime Green Outfit
Clothing Research 2
270,000 G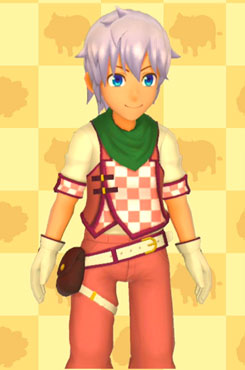 Checkerprint Outfit
Clothing Research 2
270,000 G
Green Tartan Outfit
Clothing Research 2
270,000 G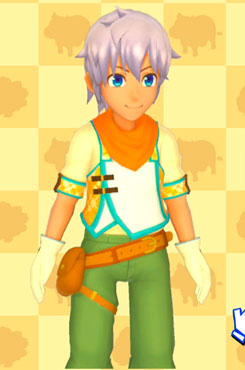 Yellow Plaid Outfit
Clothing Research 3
810,000 G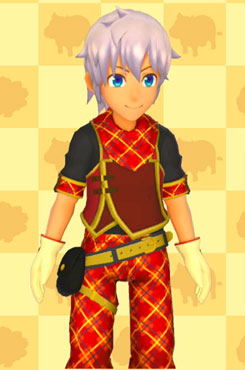 Scarlet Red Outfit
Clothing Research 3
810,000 G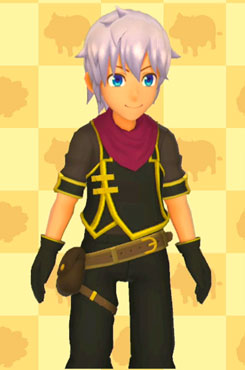 Black and Gold Outfit
Clothing Research 3
810,000 G
Dark Purple Outfit
Clothing Research 3
810,000 G
Girl Clothing Outfit Options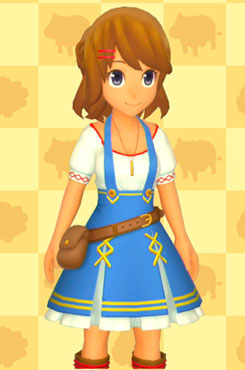 Original Outfit
Not for sale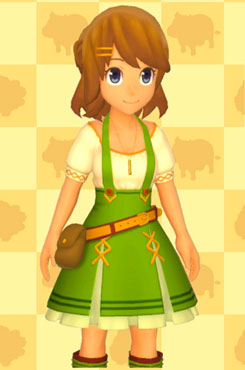 Green and Orange Outfit
After reaching Salmiakki
30,000 G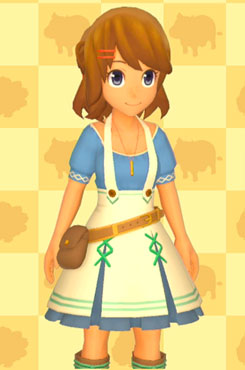 White and Blue Outfit
After reaching Salmiakki
30,000 G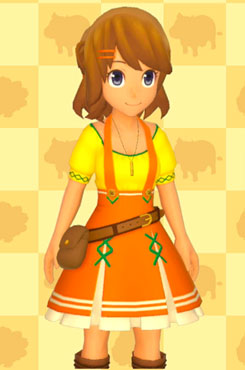 Orange and Yellow Outfit
Clothing Research 1
90,000 G
Purple Outfit
Clothing Research 1
90,000 G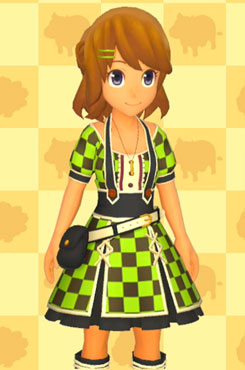 Lime Green Outfit
Clothing Research 2
270,000 G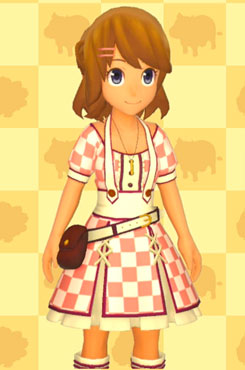 Checkerprint Outfit
Clothing Research 2
270,000 G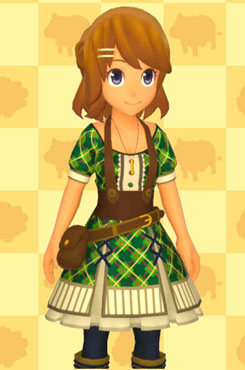 Green Tartan Outfit
Clothing Research 2
270,000 G
Yellow Plaid Outfit
Clothing Research 3
810,000 G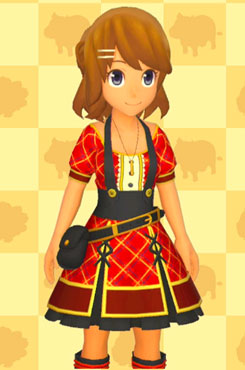 Scarlet Red Outfit
Clothing Research 3
810,000 G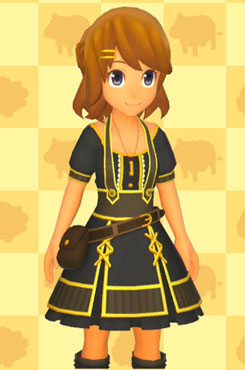 Black and Gold Outfit
Clothing Research 3
810,000 G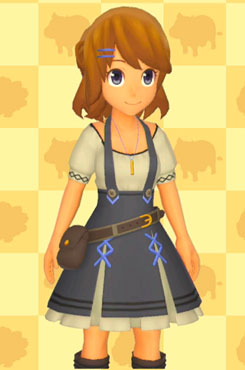 Dark Purple Outfit
Clothing Research 3
810,000 G