There are five men you can marry if you're playing as the female protagonist. The villagers have select gifts that they love, which results with a heart icon on their portrait when you give the gift. Most other gifts will be accepted and result with a music note on their portrait. There are select gifts that they don't like, which results in no emotion icon. You won't lose affection if you give a bad gift.
Braden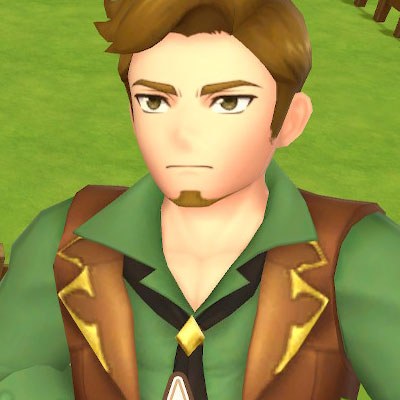 Braden is the first farmer you'll meet after leaving mom's house to journey into the world. He has a ranch full of cows in Calisson. Braden is heavily invested in his cows, so much so that he wants to do anything to keep them safe, even if it means coming off as rude when talking to outsiders. Besides cows, Braden has an interest in painting. The neighborhood kid, Elijah, likes to hang out at Braden's ranch to learn about cows and paints.
Birthday
Spring 19
Gift Preferences
Heart Gifts: Hot Chocolate
Liked Gifts: Grass, Egg, Milk, Sunflower
Dislikes: Tomato
Heart Events
0.5 Hearts: Next to the stone with the dog painting you'll find Braden teaching Elijah how to paint. Elijah tells you about Hazy Doe, the anonymous painter. One of Hazy's paintings can be found on the stone right here. Elijah tells you how much he likes Hazy's paintings and the meaning behind the art. One day he would like to paint just like Hazy. Braden tells Elijah that he should paint the way he wants to paint.

Best choice: You need to develop your own style.

1.5 Hearts: Walk down the hill from the higher area of Calisson, close to the stone with the dog painting on it. The rancher is handling paper that he says Elijah left behind. You mention that the handwriting on the papers looks similar to the signature style of Hazy Doe. Well, there's a reason for that... Braden requests that you keep it a secret. Hazy Doe needs to be kept in the shadows.

Best choice: You still want to keep it a secret?

2.5 Hearts: Talk to Braden when he and Elijah are by the dog-painted stone. Elijah is excited because he found another Hazy Doe painting in Halo Halo. The meaning of the painting must be to keep trying and never give up. Elijah wants to paint pictures that have a message of their own. After he leaves, Branden tells you the story of his first secret drawing. Everyone interpreted it to have some sort of hidden meaning, but Braden didn't say anything because he didn't want to get into trouble for drawing on a tree.

Best choice: I agree with you, Elijah!

3.5 hearts: Talk to Braden when he is standing by his house in the morning. Braden is glad you've stopped by. It must be nice traveling around the world. Braden has to tend to the cows, so you offer to help him with his work.

Afterward, Braden is grateful for your help. He gives you a portrait he drew of you. Braden's view of certain things had changed lately. He wanted to change, but didn't know how. Pouring one's feelings into art doesn't actually solve one's problems. You have helped change his reality. Braden is glad to hear that you like both Braden's art and his alter-ego Hazy Doe's art. While Braden wants to continue to paint as Hazy to make people happy, he intends to continue to work on his ranch as Braden. He feels he can overcome his own problems with a willpower as strong as yours.

If possible, Braden would prefer to take this challenge on with you by his side. He doesn't expect your answer right away. He'll be waiting here at his ranch for your answer.

(This event does not have options to select and ends at 5:00 pm.)
Kanoa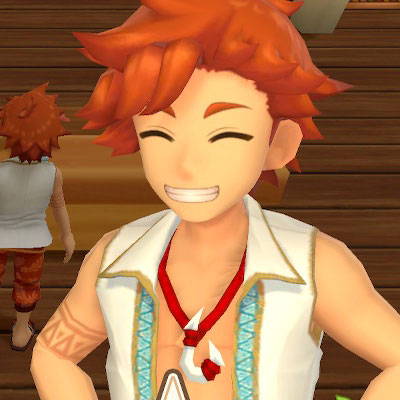 The manager of the Halo Halo fishing boats, Kanoa is a cheerful fellow who loves the sea. He keeps an eye on the villagers who risk their lives to sail out into the ocean to catch fish for the village, and jumps into action when there's a problem with the catch. Kanoa loves to eat well-prepared fish. He spends the day along the shorelines, watching over the fishing ship, then will go to Cafe Mahalo for lunch.
Birthday
Summer 26
Gift Preferences
Heart Gifts: Seabream Meuniere
Liked Gifts: Coconut Milk, Egg, Large Clam, Lobster, Watermelon
Dislikes: Milk
Heart Events
0.5 Hearts: Talk to Kanoa as he stands on the shore. He invites you to go fishing with him, but before you head out, a villager runs in and tells him there's an emergency! One of the fishing boats was engulfed with something mysterious, but everyone made it out okay. Kanoa wonders what happened... hmm...

Best choice: We must solve this mystery!

1.5 Hearts: Talk to him at the shoreline again. He's been researching the sea mystery from before and thinks he found a clue. The tidal currents might have caused the mess. Kanoa is always ready to stand up and protect his village. He's glad to know that you're still willing to lend a hand.

Best choice: You are one cool guy, Kanoa!

2.5 Hearts: Walk into Halo Halo and you'll find Kanoa with the fishermen. Kanoa's theory about the tidal current didn't work out, and he's frustrated he hasn't found an answer. Holokai tells him the story of the Sea Lord who only appears on cloudy days. Kanoa is determined to try and fight the Sea Lord. He can't just sit around and do nothing! The fishermen confirm they heard a voice when their boat capsized, but it sounded like the voice was in pain. Holokai heard there's a vet to the west who can heal any animal wound.

Best choice: I'm worried. It won't be so easy.

3.5 Hearts: Walk into the beach area in the morning. A villager welcome up to you and tell you that Kanoa got some medicine from a vet out west and is going out to sea by himself to give the medicine to the Sea Lord. The villagers offered to help, but Kanoa didn't want to put anyone else in harm's way. The fishermen ask that you go talk some sense into him.

You run to the dock with the villager, where Kanoa tells you this is something he has to do himself; he doesn't want anyone else to get hurt. This is the Sea Lord he's going up against, so his reflexes must be lightning quick. Kanoa asks that you wait here for safe return.

Kanoa soon returns and gives news of his success. Now the sea is back to being calm and relaxed! The western vet's medicine quickly healed the Sea Lord. Kanoa notices your aggravated demeanor and says he's sorry for worrying you. The only reason he was able to make it back was because he knew you were waiting for him. Thinking of you gives him a sense of life; he gets a hot feeling in his chest, and his heart beats quickly. Kanoa explains that he finally figured out that this feeling he's feeling is love and professes his love for you.

A large shadow appears under Kanoa's boat and then swims away. It appears that the Sea Lord approves of Kanoa's declaration of love.

(This event does not have options to select)
Jamil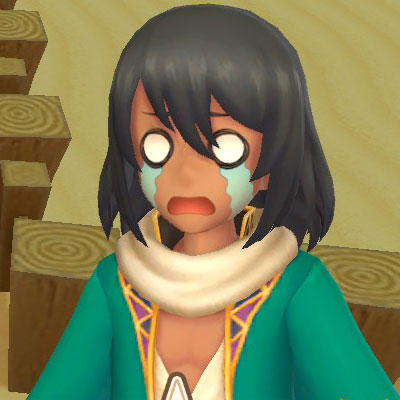 Jamil runs the animal shop in Pastilla with his mom. He likes to care for all animals, but has a soft spot in his heart for camels. After the Dead Forest fire, Jamil took in many of the wild animals to care for them while they recovered. He knows a lot about the wild animals in the area as well as domesticated animals you can buy from their shop. Jamil's mom will give him a hard time for not having a girlfriend.
Birthday
Summer 3
Gift Preferences
Heart Gifts: Goat Milk
Liked Gifts: Apple, Araucana Egg, Barley, Coconut, Coconut Milk, Coffee, Compost, Egg, Grass, Grilled Goby, Level 1 Animal Feed, Level 2 Animal Feed, Lotus, Milk, Orange Bell Pepper, Peach, Rye, Strawberry, Sunflower, Tomato, Walnut Bread
Dislikes: Tuna Carpaccio
Heart Events
0.5 Hearts: Walk close to the camel pen and you'll find Jamil upset about two of his friends. He describes them with such affection that it takes a while to realize he's referring to camels and not people. Jamil feels better after talking to you.

Best choice: Oh no! Now I'm crying too!

1.5 Hearts: Talk to Jamil. Maybe you'd like a tour of the desert? Jamil takes you out to the sands to tell you about the wild animals that live there. A tiger gets a little too close for Jamil's comfort, but he protects you until the tiger wanders off. It's always important to respect the wild animals. Jamil wonders if you're always such a risk taker. You're a special friend, and Jamil asks you to be more careful.

Best choice: I'll be more careful from now on!

2.5 Hearts: Walk to the animal shop, and you'll find Jamil complaining about the heat. He gives you some advice on how to stay comfortable in the sweltering weather. It looks like he's excessively worrying about you, but he points out that you did first meet when you were passed out from heat exhaustion.

A Pastilla citizen appears to thank you. The crops you grew were fantastic! He offers to take you on a camel ride to pay you back for your assistance. Jamil immediately interrupts and says that he'd like your help with something, then whisks you away.

Truthfully, Jamil didn't need help with anything. He reveals that he felt uneasy with you talking with the other fellow. He isn't sure what this feeling is.

Best choice: Might that feeling be jealousy?

3.5 Hearts: Walk towards the camel pen in Pastilla, but you don't see Jamil around. The other villagers says he should be around somewhere. Turns out he's on the other side of the pond, but then he runs away.

You catch up to him before he enters his house. Jamil confesses that he's become afraid of you. It's not that he doesn't like you, but seeing you talk with that other guy, and the way he reacted, made him feel ashamed of himself. Jamil assumed you were disgusted by his behavior and admits that he was jealous. That feeling is something he hadn't experienced before. He wants to do so many things for you, even more than what he does for his animals. You're a very important person, and he just wanted to let you know.

(This event does not have options to select)
Tristan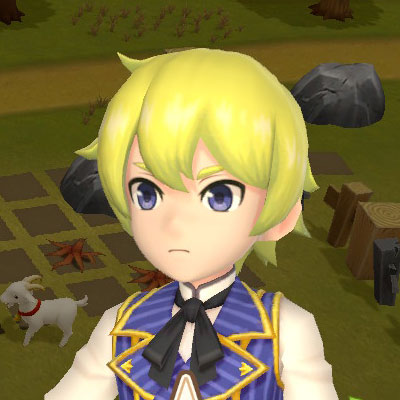 A baker by trade, Tristan lives with his sister, Laura, in Lebkuchen. His father was a great bread baker and taught Tristan the ins and outs of bread making. He does the best he can with the ingredients he has, but frustrated with the results of his efforts. Caring for Laura's memory loss is a heavy burden on him. He looks young and acts tough as a result of being responsible for his sister's care. Tristan's baking skills will improve as you help him to restore the flame in the local sacred hearth.
Birthday
Spring 9
Gift Preferences
Heart Gifts: J. Cheese Fondue
Liked Gifts: Camembert Cheese, Chickpea, Coffee Bread, Egg, Goat Milk, Grilled Goby, Hollyhock, Milk, Rye, Walnut Bread, Wheat
Dislikes: Bean Soup
Heart Events
0.5 Hearts: Walk into the cheese and bread store to learn that Tristan is over at his farm. He is there just to see how everything has improved. He thanks you for everything you've done for Lebkuchen. How did you learn so much about farm animals, anyway? Tristan is grateful for any help you can give him.

Best choice: I studied up!

1.5 Hearts: Walk to the goat farm area. Tristan is a bit overwhelmed with all the positive changes that have taken place in Lebkuchen. He's happy, but it has all happened so fast; he hasn't had time to process it all. He can't spend any time goofing off now that the family farm is back up and running. You've been a great help. Tristan then realizes you're really just here for the cheese and bread. It feels good to laugh again.

Best choice: You're one to talk.

2.5 Hearts: Walk into the cheese and bread store. Laura has found an old photograph book and invites you to look it over with her. She shows you pictures of Tristan and describes how much of a handful he was as a child, humming to himself all the time, though that's hard to believe now a days. She asks you to fetch Tristan from the farm.

You see Tristan humming to himself as he stands atop a fence post. Your presence startles him, but he regains his balance and asks if you heard him humming. He explains that he remembered how he used to climb on top of the fence when he was a kid and wanted to see if he could still do it. Better not tell anyone!

Best Choice: It sounded nice

3.5 hearts: Visit the bread store in Lebkuchen. Laura tells you that Tristan is still in the fields.

You meet up with him by the farm. Tristin thinks it is a bit weird that you're here and you don't need anything from him. He explains he's observing the growing wheat. It used to be sparse, and he worried it would be eaten by wild animals before they could use it. Tristin reflects what could have happened to them if you hadn't appeared. Even his sister is recovering because of your actions. He blushes and tells you while it may seem silly, you truly saved his family. It's like you're a magician.

Since you travel around to lots of villages, Tristin figures that you're meeting new people along the way. He asks that you don't forget them, though, he doesn't actually believe that you'll forget about them. If you ever come back to Lebkuchen, Tristin asks that you visit him, and admits that he's grown fond of you. Like, he likes you.

(This event does not have options to select)
Sami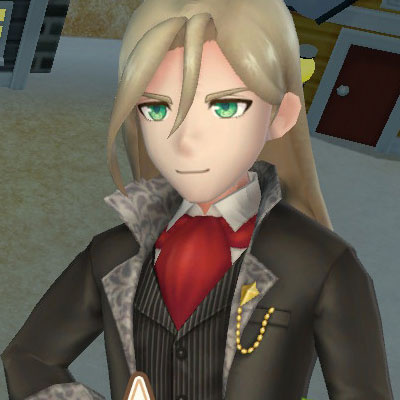 Sami is the next in the Raatikainen clan line to lead the village of Salmiakki. As a forest ranger, he knows the dangers of the mountains surrounding the village. He always puts the cares of others before himself and works hard to ensure the happiness of the village. Sami is under a lot of pressure as the future leader of Salmiakki.
Birthday
Winter 18
Gift Preferences
Heart Gifts: Truffles Meuniere
Liked Gifts: Araucana Egg, Blue Rose, Coffee, Hollyhock, Milk, Rye, Silver, Squash, Truffle, Walnut Bread, White Berry
Dislikes: Strawberry Gelato
Heart Events
0.5 Hearts: Walk towards the Raatikainen clan house, where you'll see Sami working together with a villager to ensure that the villager can attend a scheduled meeting. Sami will then notice that you are wearing the wrong clothes for the cold weather. He'll offer to give you his scarf to keep you warm, as he doesn't want you to catch a cold. Sami seems to do just about everything in Salmiakki.

Best choice: You're like a hero from a book!

1.5 Hearts: Walk close to the top edge of the reindeer pen and you'll find Sami feeding the reindeer. The animals get a little too close than he'd like. Sami doesn't want reindeer kisses! You jump in to help. Sami is embarrassed of the reindeers' way of showing their appreciation for giving them food. It's nice to see Sami laugh.

Best choice: The reindeer sure do love you!

2.5 hearts: Talk to Sami (either indoors or outdoors) and he invites you to go with him on his patrol of the forest. The weather turns bad, and a cold wind almost blows you over! Sami takes the lead, reminds you to stay calm, and suggests tying a rope around your waist to keep from being blown away.

The two of you make your way back his house. Sami feeds you some White Cream Stew, though it is too hot for his tastes. Sami admits he has a tough time eating hot things. Being with you makes his mood warm up!

Best choice: You're human after all...

3.5 hearts: Walk towards the center of Salmiakki and you'll find Sami talking with the villagers about future rations. While he works with them, he asks if you could tackle the maintenance of the crop fields. Sami offers to make you something delicious to eat once you're finished.

The two of you talk a walk outside after dinner. Sami admits that it makes him happy to see you enjoying his cooking. You tell him you can walk home from here, but Sami insists that he walk with you a little bit further. Thanks to you, the town was able to progress again. Sami didn't think that was possible! He intends to continue to work towards making Salmiakki a wonderful place to live and asks that you work together to accomplish his goal. It's not just the time that started to move forward after meeting you. Sami has always struggled to bring the village together until you arrived. He hopes that he can continue to spend time together with you.

(This event does not have options to select)
Shogen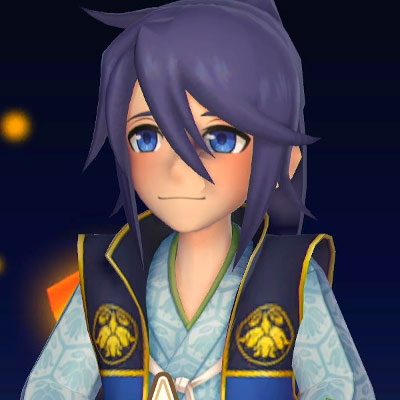 The lonely samurai Yagami Shogen Yukinaga lives on Wagashi village. This area is accessible if you purchase the optional Download Content and then repair the boat from Halo Halo that leads to the Cursed Island. While Shogen is courageous during the daytime, in an overactive sense, he becomes fearful of the dark after the sun goes down.
Birthday
Fall 1
Gift Preferences
Heart Gifts: Lotus, Samsara
Liked Gifts: Bamboo Shoot, Coconut Milk, Egg, Milk, Tomato, Walnut Bread
Dislikes: Mushroom
Heart Events
0.5 Hearts: Head back to Wagashi and you'll find the duo at the dock. They're interested in checking out other villages! They venture to Halo Halo and try some of Ahina's tasty coffee. The energy shot is too much for Shogen to handle!

Best Choice: Add some milk and sugar!

1.5 Hearts: Walk into Shogen and Sana's house. Seems that the culture shock was too much for Shogen and he is muddled with fever.

Shogen apologizes for not getting out of "bed," which is just him laying on the floor. He did enjoy his visit to the other village, but honestly, he's not sure he can fit in anywhere. Shogen admits he's timid and a drastic change in lifestyle makes his head hurt. It's difficult for him to loosen up and chill.

Shogen gets himself worked up again. Sana knows how to fix him with some special medicine, though Shogen objects to her cure. Whatever she did appears to have helped Shogen recover. He wants to continue training in preparation for visiting a town where the sands reach the edges of the mountains.

Best Choice: Stay strong!

2.5 Hearts: Talk to Shogen inside his house and he tells you about his journey to Pastilla. He met a fellow named Jamil and a beautiful lady who taught him the language of flowers. Shogen admits that he was overwhelmed by Malika! He admits that his visit with Sana was over before he knew it, but he still felt anxious. No matter how much he trains, Shogen can't seem to become brave. He apologizes for going on about this boring story.

Shogen asks if perhaps you would go with him to the next village. He intended to go alone, but he might not be ready yet to venture out on his own. Traveling with you may help him feel more confident.

Best Choice: Don't worry. Tell me all about it!

3.5 Hearts: Walk into the area by Eino's house in Salmiakki. Shogen tells you that the cold weather doesn't bother him. The two of you bump into Sami and his herd of reindeer, who welcomes you and Shogen to the wintery town. The reindeer take an interest in Shogen and move towards him, despite Sami's scolding them for being rude to their visitor. Shogen is fine with the animal attention at first, but then the large beasts tightly surround him! Kirsi comes to help Sami wrangle the reindeer.

After Shogen's escape, he admits the experience was quite scary, yet he isn't as nervous as he typically is. He assumes it is because you were there with him. Just have your nearby gives him courage. Shogen proclaims that he wants to spend the rest of his life with you, then apologizes for being too forward with his heartfelt message. Shogen is glad that he spoke truthfully.

(This event does not have options to select)